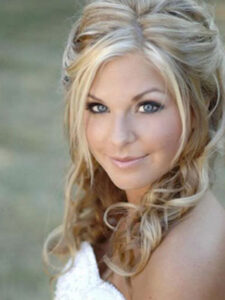 Prom hair styles for 2015 are from sleek and structured all the way to loose and undone. Be sure to consider how your hair will accent or cover your dress.
This sassy cut is making its way into salons across the country and for good reason! This cut looks fabulous on just about every face shape and hair texture. It lets you keep a lot of length and versatility while enjoying the ease of a shorter cut.
Spring hair styles for 2015 are filled with fresh new takes on old classics with shorter lengths and lighter colors. From bobs and lobs to the pixie, we love the the messy undone looks and air dried textures.
Monaco Salon brings you hair and beauty inspiration…Celebrity Hair Styles from the Oscars 2015! Hollywood's 'royalty' came out in force at the 87th Academy Awards, showing off the hottest hair styles for spring. While the celebrities partied the night away, the Monaco Salon team took a sneak peek at which red carpet hairstyles stole the show […]
Inspiration from the 90s is making its way into modern beauty trends and we are seeing hair color making more of a statement! From red hair color to blond highlights, we are definitely seeing shifts from subtle to bold.
Lash extensions are stunning, easy to take care of and very glamorous! And they can last for months with proper care. Whether you are getting ready for a special occasion or just want a more youthful look, Monaco Salon can help!
When it comes to blond hair, highlights, balayage, and ombre are great techniques to add blond to your hair without the shock value. We have some fantastic tips and ideas for you to think about as we transition to sunny days ahead.
Are you ready for a total hair makeover? Many have a preconceived notions that hair extensions are just for adding length, but there are several other benefits that come along with extensions! Whether you are looking to add volume to your limp and lifeless hair, or are wanting change your hair color without a total […]
Everyone wants to know the best way to cover up roots. We have all been there, in between highlights or color appointments and your roots are starting to show. What's a girl to do?
Thinning hair can be a challenge, but there are ways to conceal sparse areas and create fullness. Boosting volume in fine or thinning hair starts with the right cut. Styling technique and products are also key, so be sure to read these professional tips.