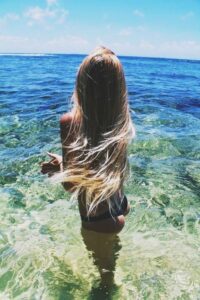 Traveling with hair extensions requires a little extra precaution to enure your extensions stay looking great.
Follow these tips and advice on proper hair extensions care, and your extensions will look great and stay in place for as long as possible.
Hair styles for Fall are showing messy buns, braids, center parts and shorter styles. Get inspired by the latest trends, then trust the stylists at Monaco Salon in Tampa to give your look an update that will take you into the holiday season!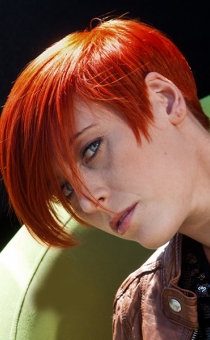 Get the hottest hair color in Tampa! Brunettes and red heads...why not revamp your style with gorgeous fall hair color shades of plum browns, copper reds, and rich dark chocolatey browns? And for those with fairer tresses, add richness to blonde hair with some deeper golden highlights, creating a beautiful, buttery blonde.
Each month, we'll highlight a star performer product. Tell us what you think!
Fall is here so why not add as splash of the season to your hair color.  We all know that summer time is for the blondes but the fall is all about the reds.  If a fiery red is a little too extreme for you, start with a few lowlights of copper to put a […]
It's a shame to leave the salon with the wrong hair color. It's also a shame if you decided to color your hair and didn't do it properly. The whole point of coloring your hair is to improve your appearance, but without the right hair color, you may end up looking worse. Unfortunately, hair color […]
There are times when a change in hair color is all you need to revamp your whole image. But changing one's hair color can be a bit tricky. Fortunately, there is a hair salon in Tampa specializing in hair color treatments that may help you out. The Trend: Block Color Hair salon professionals in Tampa […]
The hair is the crowning glory of every woman and is the main reason why they get stressed in the morning due to a bad hair day or the wrong outfit. Paul Mitchell products have the ability to turn dull frizz hair into soft, smooth, and manageable curls. With proper maintenance, you can kiss your […]
Women want or should we say, must look good all the time. Women are expected to be like this and yes, there is pressure on the female species to always look their best. One of the common beauty concerns of women is the hair. Many women like to wear long hair but are having trouble […]