If you're ready for a hairstyle makeover, visit Monaco Salon in Tampa

Is my hairstyle flattering on me, or is it getting too long?
Would that short hairstyle look good on ME?
Is my hair too blonde or not blonde enough?
I want to grow out my hair, but how should I style it?
I'm tired of fighting with my hair. Should I just rock my natural curls?
We've all been there, and these are all great questions. We can stare in the mirror and hope for some clarity, ask our friends for advice, or let 2018 be the year that we finally consult a hair and beauty pro. Ask your Monaco Salon Artist a hypothetical question. What would they do if they had free reign to transform your look? You'd be surprised. Their advice might not be as dramatic as you think. Sometimes just subtle changes in your hair color or haircut can bring uplifting results.
Makeover Advice from Monaco Salon Tampa
If you want a hairstyle makeover for 2018, visit the experts at Monaco Salon in Tampa– rest assured, you're in safe hands. Here are some tips if you are thinking about changing your haircut and color of your hair…
Collect Ideas for Your Hairstyle Makeover
Browse the web, search Instagram and Pinterest, and flip through magazines. Pull together hairstyles that you like, this will give your Monaco Salon stylist great insight. Focus on pictures where the model has a similar face shape and/or air texture as you do. Tell your stylist what you like about each one, the shape of this cut, the color of this style.
Here are a few of our recent client pics. View more on Instagram @MonacoSalonTampa.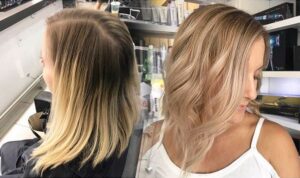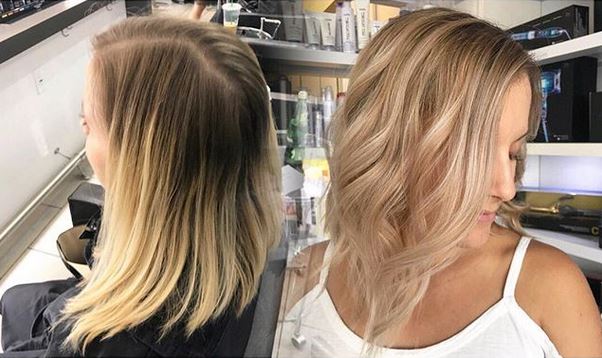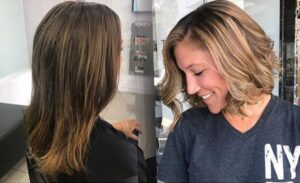 Don't Give Up
Changing your hair color or cut is a process, and one that you shouldn't be rushed. You and your stylist can come up with a PLAN on the best way to grow out bangs, layers or a short hairstyle. You can decide on the different stages of your haircut or hair color along the path to your goal and how keep your hair in good condition when having a dramatic color change.
Start with a Consultation

If you are anxious about cutting your hair or changing your hair color, don't worry! It's normal to feel a little nervous, and even excited about the possibilities. The hairstyling experts at Monaco Salon suggest that you mention a "makeover" when booking so that we allow for a consultation period before any scissors come out.
Is your New Year's resolution to try a new hairstyle? Let the experts at Monaco Hair Salon in Tampa work their magic on you and give you the perfect style, 2018 deserves a great new look! A new hair color or restyle can go a long way towards making us feel happier and more confident.
Book a makeover appointment
At Monaco Hair Salon in Tampa we are now taking reservations for January and February so give us a call to book in for your complete makeover. Call the salon or book online!
We have some fabulous offers to tempt you including Refer a Friend. Once your friend visits Monaco Salon for his/her first service, you will receive a complimentary Shines Conditioning Treatment. New Client? First Time Guests can save 20% on a Haircut & Finish.