Red Hair: Shades for Winter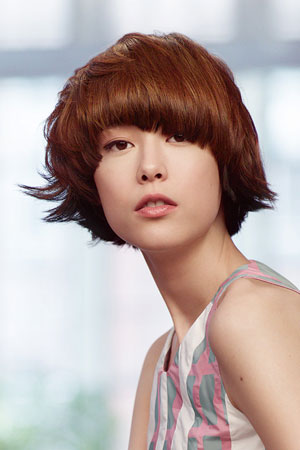 Red hair for winter is the latest craze and with so many shades of red, the possibilities are endless. Let us find the perfect shade of red hair for you.
Hottest Hair Styles for Fall
Hair styles for Fall are showing messy buns, braids, center parts and shorter styles. Get inspired by the latest trends, then trust the stylists at Monaco Salon in Tampa to give your look an update that will take you into the holiday season!
Fall is here so why not add as splash of the season to your hair color...
Revamp Your Image through Block Color Treatment
There are times when a change in hair color is all you need to revamp your whole image...
Help From a Hair Color Specialist
A hair color specialist is a hair stylist that specializes in hair coloring techniques...
Can Hair Color Correction Undo Your Hair Color Mistake?
It's a shame to leave the salon with the wrong hair color...
The Roles of a Hair Color Specialist
When some people age, their hair either gets darker, changes shades, or begin to turn gray...
Paul Mitchell Products: Quality Hairstyling Products for Girls in Tampa
There are hair styling products which claim to be sensitive but are in fact damaging to our hair...
Color & Highlights Price List
Priced based on texture, length & style One Tone$65+ Semi/Permanent$50+ Partial highlights$65+ Full highlights$100+ Two Tones$120+ Three Tones$140+ Toner$15+ Retouch$50+ Color Correction$75+ Men's Color (Short hair)$25+ Keratin Smoothing$198+ Hair extensions priced by Consultation
Show the world you know how to work it! Be the blonde you've always admired...
Teasy highlights add depth and dimension to any hair color...
Brown is known as the intelligent color with an expensive attitude...
Brilliant shine and amazing condition are yours with this 20-minute color service that gets you in-and-out of the salon on your lunch hour...
Hair color has no gender, so forget the highlights and get some guy lights...
There's no doubt about it – a redhead is something special...
No color, just pure hydration and tons of incredible shine for up to six weeks...
This ain't your momma's hair color! Make it scream red, be pink for the day or sport a rainbow of color...
Bring back the younger years. Featuring: flash back color...
3 tones equal movement & balance. Standout from the crowd or whisper softly...