Our Hand Tied Extensions vs Natural Beaded Rows (NBR)
Monaco Hand Tied Hair Extensions vs Natural Beaded Rows [gallery link="file" size="large" columns="4" ids="6552,5915,5914,5896"] If you're doing your homework on where to find the best hair extensions in Tampa, you'll most likely come across terms like hand tied hair extensions, seamless beaded rows and natural beaded rows...
Vanilla Macchiato Hair Color and More
We are passionate about hair color as well as the season's tasty caffeinated drinks! Check out our Monaco Salon Guests showing off their hair color inspired by vanilla macchiato, iced caramel macchiato, mocha latte and unicorn hair. Which one are you craving?
Do Hair Extensions Work On Short Hair?
Hair Extensions totally work on short hair! At Monaco Salon in Tampa, that's where our expertise really shines. We know how to apply hair extensions to short hair and have access to a wide variety of types, textures and colors to make your hair look amazing!
7 Hot Hairstyles For Fall
Are team of stylists and colorists - our hair artists - not only stay on top of the trends, they have a hand in creating them. Check out some of the recent looks from Monaco Salon in Tampa, featuring our very own Monaco Guests.
If you're fanatical about blonde hair like we are, then you'll love these expert hair color results by Monaco Salon. From blonde highlights to babylights and balayage lights, there are so many ways to bring out your best blonde.
HairDreams Hair Extensions are in Tampa
HairDreams strand-by-strand hair extensions are virtually indistinguishable from your own natural hair. Add length and volume or conceal thinning hair and bald patches. With the Laserbeamer NANO attachment device, in just a few hours you can have length and volume and the ability to achieve almost any desired hair style possible!
Is your New Year's resolution to try a new hairstyle? Let the experts at Monaco Hair Salon in Tampa work their magic on you and give you the perfect style, 2018 deserves a great new look!
Trend Alert: Medium Length Hairstyles
Medium length hair is super flexible. Subtle layers or bangs can keep the look modern, and with the right hair color, you are guaranteed to sizzle. Check out our before and after pics.
Haircuts and Hairstyles Trends Winter 2017
Look no further for your winter hair inspiration, as no matter what length or hair type you have, at Monaco Hairdressing Salon in Tampa we can create the perfect look for you.
2017 is your year to push the limits and try something new. Try out the a hair color trend like balayage, or experiment with trendy colors like silver-grey hair, rose hold, vibrant red, and yes....purple!
If you're feeling a little nostalgic for autumnal scents and flavors, then you'll love these hair colors inspired by the season. Pumpkin spice hair color is back along with Gingersnap. These two seasonal hair colors are trending again this year, so here's how to know the difference.
Monaco's Latest Hair Transformations
Our guests can always look forward to a hair transformation every time they step into our salon, whether they are coming in for a new haircut, some highlights or going for it with hair extensions. Check out our latest before and after client pictures.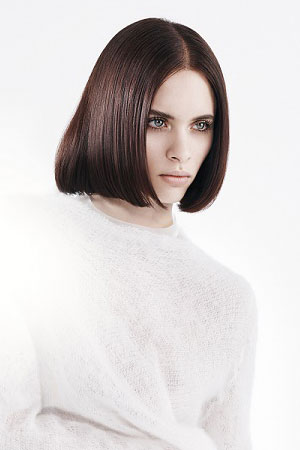 Check out these fall and winter hairstyle trends. Hint: length gets shorter as the hair color warms up.
This summer there are some seriously fun looks trending. From new color techniques all the way to striking cuts, summer is all about making a statement and being seen.
Hair Color Trend: Oil Slick
Iridescent Hair Color! A Hair Color Trend that Brunettes Can Embrace! If you are a brunette, you may have felt left out by the pastel hair color trend, where blonds were having all the fun with shades of pink and blue...
Blonde hair has never gone out of style, but what it means to be a Blonde Bombshell has evolved overtime. From past beauties all the way to present beach blonde babes, which blonde bombshell look is for you?
Bangs: 9 Ways to Rock Them In 2016
BANGS FOR 2016 A New Year can equal a new you, or at least a new hair style...
Wedding Hairstyles for Brides and Grooms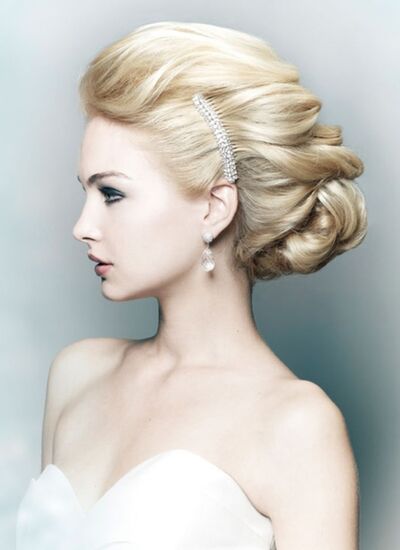 Looking at wedding hairstyles online is a great starting point when planning your wedding. Look stunning by embracing classic looks with a slight twist.
Holiday Hair Trends: Glamour & Style
Holiday Hair Trends can be so much fun. From updos to soft and sleek looks, there are so many ways to mix it up this winter season...
The days are getting noticeably shorter, and it's time to embrace the changing of seasons and everything we love about fall in Tampa...
Get Volume with Hair Extensions
Hair extensions are not just for adding length. They are a great way to mask thinning hair and give you the flexibility to create any style you want.