Directions from Tampa St Pete Florida
Visit Monaco Salon from Tampa St Pete, St Petersburg FL Driving directions to The Extensions Lounge on Bay to Bay Blvd in Palma Ceia Take I-275 N and cross the bay using FL-694 E/Gandy Blvd N...
Monaco Salon featured in South Tampa Magazine!
We are proud to be featured in South Tampa Magazine! Our dedication to excellence in service and customer care has allowed our salon to continue to thrive and make a serious impact in the salon world...
Holiday Toy Drive a Huge Success
Thank you for helping Monaco Salon collect over 150 toys! Monaco Salon has donated over 150 brand new toys at the St Joseph's Children's Hospital of Tampa...
Monaco Salon Receives 2015 Best of Tampa Award
Monaco Salon has been selected for the 2015 Best of Tampa Award in the Beauty Salon category by the Tampa Award Program.
Welcome to Monaco Salon!

We've created this short video to introduce you to Monaco Salon, a Paul Mitchell hair salon, and learn why our guests say we are the best hair salon in Tampa.
The Truth About Split Ends
AAARRGGG!!!  We all know we have seen them but try to ignore them...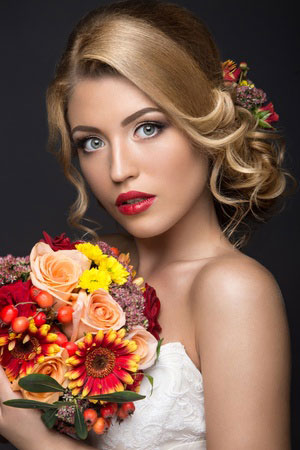 Bridal Tips from a Hair Color Tips from the Experts at Monaco Salon in Tampa Wedding day prep begins months in advance...
Take away the GRAY…@ Best Hair Salon Tampa
Who has the latest and most advanced technology in gray coverage??? Thats right we do here at Monaco salon and boutique...
Back To School @ Salon Monaco Tampa Best Color Salon
Yes parents it is that time again.  The new school season is just around the corner so if your little one is just starting or your teenager is in there last few years of high school or maybe it is college time...
A New LOOK for the Summer @ Tampa Salon
So now that summer has arrived your probably doing some kind of beach body diet getting everything in tip top shape but the one thing most americans forget about is there hair at least in the summer time...
Hydration at its best… @ hair salon tampa
With summer rapidly approaching and the weather getting hotter and hotter there is one thing we could all benefit more of in our skin and hair...
Forever Blonde@ Best color salon in tampa
Be the Brilliant Blonde you always wanted to be @ Salon Monaco a South Tampa Salon Having troubles keeping your blonde hair in good shape and brighter than ever??  If so I would like to introduce you to Paul Mitchell's newest addition to our forever growing family...
Sun Solar Veil Complex @ Monaco Tampa Salon
Uv Protection at its FINEST @ Salon Monaco South TampaDid you know that 60% of consumers name COLOR and UV protection as the top benefits they desire form their haircare products...
Your Special Day @ Monaco Tampa Salons
Your Special Day @ Salon Monaco Tampa The men may not understand this as much as the ladies do but when it comes to a special occasion everything needs to fall into place wether its a wedding, formal party, prom, anniversary or even bifthday party and holiday celebration...
Blondes are Better… @ Monaco Tampa Salons
Are you BLONDE enough?? @ our South Tampa Salon MonacoAre you wanting to take a walk on the BLONDE side??  Lets face it blondes do have more fun!!  Wether you are wanting to be a platinum BLING BLING blonde or you want to be more on the BRIGHT side there are several ways to get you there without damaging your hair...
Monaco Salon: Our 2 Locations
Monaco Salon 143 S Dale Mabry Hwy, Tampa, FL, 33609 (813) 870-1709 The Extensions Lounge 3401 W Bay to Bay Blvd, Tampa , FL , 33629 (813) 259-7555 With so many Tampa Salons Im sure it's hard to find what you are looking for...
Make me Tingle..@ Monaco Tampa Salon
Invigorate your senses @ Monaco tampa hair salonThe forecast calls for relief...
We do not flat iron hair we SMOOTH our hair @ Monaco Tampa Salon
Use the Tools the Pro's use  @ Monaco Tampa Hair SalonSo far I have introduced you to the Pro Tools and gave you the features and benefits of 0ur amazing blow dryers...
Paul Mitchell Pro Tool Dryers @ Monaco Tampa Salon
Use what the Pro's use @Monaco Tampa Salon In the hair industry there are several different types of tools but the main tool used more often than any other is the blow dryer...
What's the right Tool for you? @ Monaco Tampa Salon
Style smarter, not harder @ Salon Monaco South TampaUse what the Pro's use...
The Shine Factor @ Monaco Tampa Salon
PM Shines @ Salon Monaco TampaAre you looking for a lease with the option to buy??? What wold you think if I told you I have a demi-permanent color with extreme shine and amazing color results...