Inspiration from the 90s is making its way into modern beauty trends and we are seeing shifts from subtle hair color to bold statements. Leading the way are celebrities and recording artists as they debut their new looks at the awards shows. So, what are the latest hair color trends?

Strong Streaks of Hair Color are in!
Ribbons of color running through the hair is a look we embraced in the 90s, and now it is back! Thick bands of color are seen on the heads of some of the most famous celebs. From stars like Halle Berry all the way to Jennifer Garner, chunky locks of color are what's in!
Soft Red Hair and Red Ombre

Hues of red have been spotted in celebrity locks this season. No matter the hair color, having red highlights seems to be a statement making trend. This rich red adds dimension and compliments darker skin tones while still looking very natural. The ombre hair color and balayage hair color trends are not just for blondes. There are some many different types of lighteners that even red heads can get in on all the fun!
Blonde Highlights and Blonde Ombre Hair Color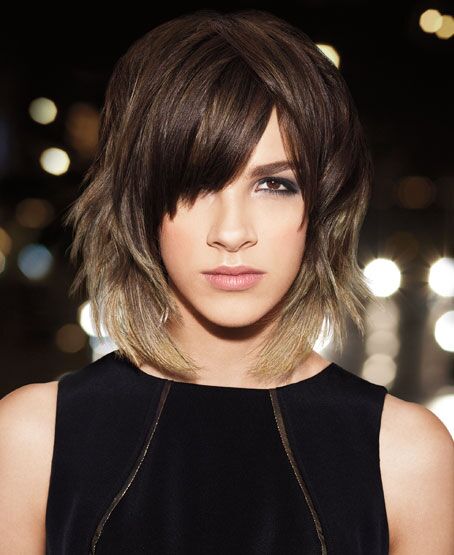 When it comes to going blonder, highlights are getting chunkier, but not limited to the subtle foiling techniques. There are several cutting-edge techniques on the scene today for applying lightener and color to the hair, using a brush or other unique blending tool. Whether it's ombre, balayage, the sombre, or the blur technique, women everywhere are lightening up their look. Adding caramel highlights is also a popular look for brunettes that want just a hint of blonde without the shock value.
Ask your stylist which technique is best to achieve the look you want. Your stylist will want to know you are on the spectrum of subtle, natural looking color to bold and obvious color statement. Here at Monaco Salon we offer the best hair color service in Tampa. We can help you get the fresh new look you've been waiting all winter for. Our goal is to make sure that you love your hair color so that you can look your very best. We can help you stay on trend and guide you to the perfect color to accent your natural skin tone and your eyes.
Cool Dark Colors
Taking a side step away from the bold colors, other stars are making a statement with cool toned hair, particularly silver, deep blues, violets. Keeping the colors muted is the key here. This makes them more work appropriate and less teen rebellion-like. For more on hair color services in Tampa, take a look at our hair color for inspiration at Monaco Hair Salon.
Book your reservation with the hair color experts at Monaco Salon! (813) 870-1709