The Marcia Teixeira Keratin Treatment at Monaco Hair Salon in Tampa
Are you considering a professional Brazilian blowout treatment? At Monaco Salon, we have selected the best Brazilian Blowout Treatment for our Tampa clients. Marcia Teixeira® Keratin Formulas is a Brazilian keratin-based hair relaxing treatment that is safe for all hair types. The Keratin treatment is designed to eliminate frizz and reduce curl while improving the overall health and condition of the hair with results that last for up to 5 months. The end result is shiny, silky, healthy-looking hair that is frizz-free…even without a blow-dry. A keratin treatment is perfect for those who have frizzy, unruly, or curly locks who want hassle-free hair.
enhance shine and softness
restore healthy shine and manageability
Works on all hair types from curly to straight
safe on color treated hair
Quick application
Gentle on hair, will not cause damage
Our Keratin Treatment Service
Monaco Salon Artists have completed a hands-on education program in order to provide you with this wonderful service. The Marcia Teixeira® Keratin treatment time ranges from 1.5 to 2.5 hours depending on length and texture of your hair, and consists of a 5 step process:
Shampoo
Dry
Apply
Shampoo/BlowOut
Flat Iron Finish
To book an appointment for sleek, shiny more manageable hair give one of our team a call (813) 870-1709 or visit us at 143 South Dale Mabry Highway, Tampa, Florida , 33609, and say goodbye to bad hair days!
| | |
| --- | --- |
| Marcia Teixeira Brazilian Keratin Treatment | from $198 |
WHAT IS KERATIN?
Keratin is the main structure building protein in our hair and nails. This protein contains many different amino acids and is responsible for making hair super tough and extremely elastic. Keratin's durability and strength to protect are the secrets that improve hair both inside and out.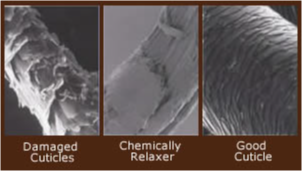 Marcia's premium quality keratin is extracted from the shorn wool of sheep organically raised in New Zealand, and is virtually a "liquid form of hair." Marcia's five proprietary keratin formulas gently condition and repair hair, restoring manageability, strength, and luster.
HOW DOES A KERATIN TREATMENT WORK?
During a keratin treatment, keratin and other amino acids (proteins) fill in the gaps between the layers of the cuticle, eliminating frizz and weighing down the hair shaft to smooth out waves or curls.

1) Can the keratin treatment be performed over Japanese Straightening or relaxed hair?
Any kind of previously chemically treated hair, as long as the scalp and hair are healthy enough to receive professional salon services.
2) Are this keratin treatment the same as a relaxer?
No, these treatments are low pH (acidic) products that do not soften and swell the hair shaft or break the natural di-sulfide bonds of the hair, like high pH (alkaline) relaxers and straighteners do.
3) Can this keratin treatment be performed after coloring the hair?
Color should be done BEFORE the Original, Chocolate, and Advanced formulas. Color should be done AFTER the Soft Treatment and Soft Chocolate Treatment.
4) Can the hair be colored after the keratin treatment?
If using the Original, Chocolate, or Advanced formulas, you have to wait at least 2 to 3 weeks. If using Soft Treatment or Soft Chocolate Treatment, the hair can be colored at any time after the service is done.
5) Can these treatments be performed on highlighted hair?
Yes, as long as the scalp and hair are healthy enough to receive professional salon services and the necessary precautions are taken with regard to temperature and the use of the Magic Tape®. See Step-by-Step instructions for use.
6) Can this keratin treatment be performed on virgin hair?
Yes, but the results won't last as long as a treatment performed on previously colored or chemically treated hair.
7) Can these treatments be performed on teenagers?
Yes, however, we recommend that teenagers under the age of eighteen (18) should produce verifiable parental consent.
8) Can clients wash their hair after these treatments, and if so when?
Original – after 4 days. Chocolate – after 3 days. Advanced – rinse same day – shampoo after 1 day. Soft and Soft Chocolate Treatment– same day.
9) Can clients wear a ponytail or tie their hair up after a keratin treatment?
Immediately following completion of the Soft and Soft Chocolate Treatments, yes; with all other treatment varieties, as shown in item 8 above.
10) What should clients do if their hair gets wet during the 3 to 4 day development period (as required by treatment variety)?
Blow dry the section of hair immediately and/or use a flat iron to re-straighten.
11) Can clients go into swimming pool or the ocean after a keratin treatment?
Following the first shampoo after the 3 to 4 day development period, or sooner as per treatment variety, the guest can swim in both the ocean and/or a chlorinated pool. We strongly recommend use of Marcia Teixeira® Keratin Leave-in Spray to help minimize absorption of salt and chlorine. Both substances will shorten the longevity of treatment results.NOTE: Clients should always rinse their hair with clear water in between getting in and out of the water and should never sit in the sun with salt or chlorine residue left on the hair.
12) How long will my keratin treatment results last?
Results will last from 6 weeks to 5 months depending upon the keratin treatment variety and the guest's home maintenance habits.
13) What shampoos should be used after getting a keratin treatment?
Marcia Teixeira® shampoos and conditioners are sulfate free, offer UV protection, have added keratin to help reinforce the strength and elasticity of hair, and are specially formulated to provide long lasting results. We strongly recommend the use of all Marcia Teixeira® home care products to make your results last as long as possible.
14) Should a touch-up be done on my next visit or should the keratin treatment be redone from roots to ends?
All treatment varieties should be repeated from roots to ends.
15) When should my keratin treatment be repeated?
All Marcia Teixeira® Treatments are safe to repeat as frequently as desired, based on the guest's needs and choice.
16) Should hair be cut before a keratin treatment?
Hair should be cut after the completion of any keratin treatment because that is the time when any imperfections in length or over processed ends will be most visible.
17) Can hair spray, gel, mousse, or any other hair products be used on my hair during the 3 to 4 day development period?
NO! Don't apply any products to your hair during the 3 to 4 day development period. Even after that, use caution as many of these products contain alcohols or other ingredients that can strip moisture from the hair and shorten the longevity of your results.
18) Does the Marcia Teixeira Keratin Treatment contain formaldehyde?
No. Formaldehyde is a dry gas, so it is not physically possible for it to be a cosmetic ingredient. Formaldehyde IS NOT a cosmetic ingredient.
19) Does the Marcia Teixeira Keratin Treatment PRODUCE formaldehyde gas?
Our newest treatment formulas, Soft and Soft Chocolate Treatments are completely free of formaldehyde producing ingredients. Our Original, Chocolate and Advanced Treatments contain methylene glycol, which does produce a trace level of formaldehyde gas when heated. The amount of formaldehyde gas produced is substantially BELOW OSHA standards for safe exposure.