The Artists at Monaco Salon in Tampa
For our team of Monaco Salon Hair Stylists, or Artists as we refer to them, customer satisfaction is our top priority. When you are looking for a Tampa hair salon, Monaco Salon and our talented hair artists will stand apart from the rest.
Voted Best Hair Salon in Tampa Year After Year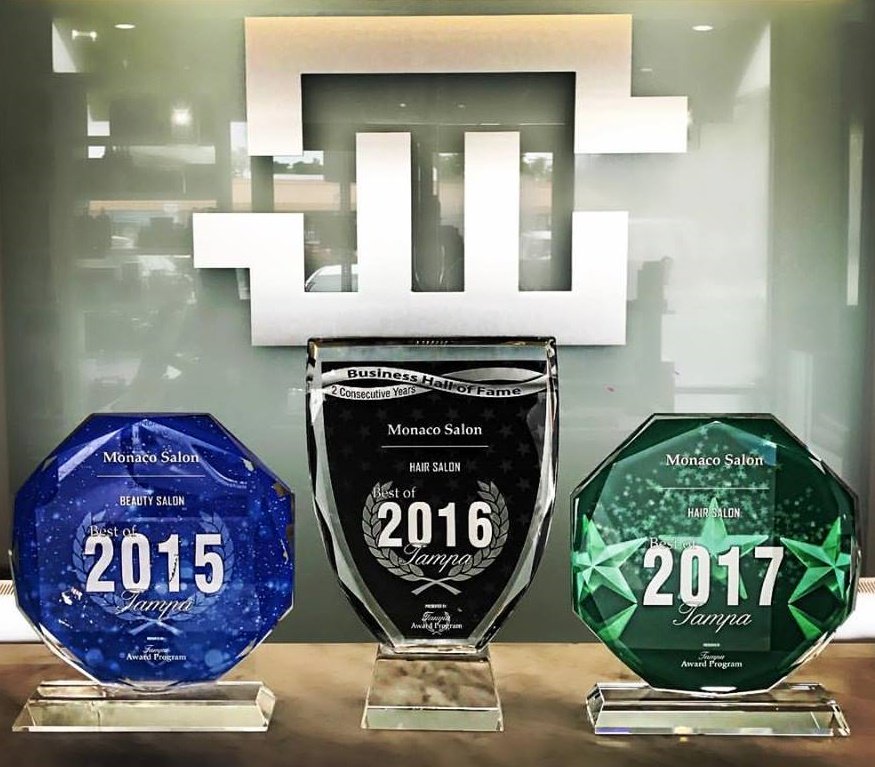 We work as a team to give each guest a top-notch experience. Expect to meet and have multiple Monaco Salon artists take care of you during your visit.
Our salon services are based on a level system. Levels vary based on the stylist's individual experience, expertise, education and guest demand. Our Junior Artists must complete an extensive advanced education program that takes up to a year to accomplish. Advanced Artists continue their education with seasonal trend classes and seek out courses to train with the best in the beauty industry. We take education seriously Monaco Salon in Tampa and strive to set the benchmark in excellence.
Your Feedback is Important to Us
Have you been to Monaco Salon in Tampa? We would appreciate it if you would share your experience. When people are searching for a hair salon in Tampa, your reviews help them get to know a little more about us and our services.