Summer Care for Hair Extensions, Monaco Hair Salon, Tampa
With summer just around the corner if you have hair extensions it is important to take the necessary steps to look after and protect your beautiful long hair, different environments and climates can affect your hair extensions. At our hair salon in Tampa we can advise you on taking care of your hair extensions during the summer season.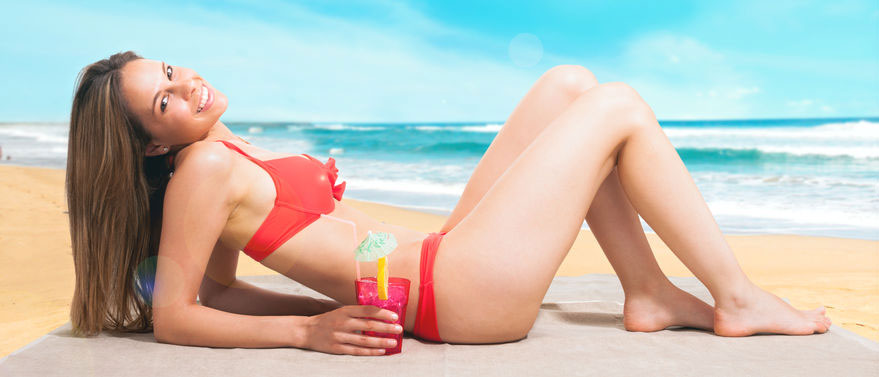 Summer time and holidays are a time in which hair extensions need extra care and attention, this is where our certified hair extension salon specialists will give you the advice you need to keep your hair looking gorgeous. If you are planning a trip away and are looking for some additional advice on your hair extensions, please do not hesitate to get in touch with us, we are happy to help.
Make sure you're prepared for the heat with our top tips from Monaco Hair Salon on how to look after your hair extensions in the summer. For more on hair extension services in Tampa, take a look at our hair extensions at Monaco Hair Salon.
Looking after your hair extensions while on vacation
Hair extensions are very easy to look after when you are away on holiday once you know what you are doing, therefore here we shall go through some great holiday tips that will keep your hair extensions looking beautiful before, during, and after. Have a great vacation!
What shampoo and condition should I pack?
Make sure you pack the recommended shampoo and conditioner for your hair extensions. You may not be able to get hold of a good quality shampoo and conditioner while you are away.
Moisturize your hair extensions
The key to looking after hair extensions in the summer is to keep them well moisturized. If you are going to be sitting out in the sun, you're going to have to make sure that they are protected from UV rays and are fully hydrated to be able to stay looking super soft and lustrous. Invest in some hair oils, these are excellent at keeping the moisture levels correct in your hair extensions.
Should I avoid salt water and swimming pools?
Try to keep your head above water if you are going for a swim. Your hair extensions will be able to withstand sea water and chlorine, but try to avoid if you can to preserve your hair extensions.
Leave in conditioner
Try and wear a leave in hair conditioner, perfect to help untangle any knots from the pool or the sea. This will help you untangle your hair quickly and easily.
Protect your hair extensions from the sun
Try to keep you hair out of the sun as much as you can by wearing a hat. This will protect your hair against UVB and UVA rays and keep your hair from drying out.
How shall I wear my hair?
If you plan on getting your hair wet, make sure your hair is in a manageable style, which means a style that can be easily taken down once you are out of the water. A braid is the perfect option as this is easy to undo once you are out of the water.
Love your hair extensions brush
Take your hair brush everywhere you go, regularly brushing your hair extensions. Having your hair brush will help to keep your hair under control, salt in the air can make even our natural hair slightly more unmanageable.
Can I brush my hair when it's wet?
Do not let your hair dry before you have a chance to brush it out. If you have worn your hair in a braid and your hair is wet, undo and brush your hair and then tie it up. Leaving it to dry in the same style before you attempt to brush it may make it more difficult, resulting in pulling and tension on the bonds.
Can I sleep with wet hair?
If you fall asleep in the sun and your hair is wet, your hair extensions may get tangled together or matted, therefore always make sure you dry your hair and secure it in a braid before sleeping.
Hair Extension Maintenance Appointment
Book a hair extensions maintenance reservation when you return from vacation at our hair salon in Tampa. If you have followed our advice you should find that your extensions are in perfect condition. If your hair has been neglected on vacation, a maintenance reservation can get your hair extensions back on track and looking gorgeous.