If you are in the beginning stages of planning a wedding, congratulations! It is an exciting time, and the right time to start thinking about wedding hairstyles. From glamorous updos to stunning curls or bridal hair extensions, we have the skinny on the latest wedding hairstyles, trends and techniques in Tampa. You'll want to make sure your hair and makeup are perfect, a beautiful reflection of you on your special day!
Wedding hairstyles are straying from traditional!
It's totally acceptable for bridal hairstyles to stray from the traditional updo and the latest bridal hair designs are breaking ground with fun and flirty new creations. Celebrity brides are setting the trend with gorgeous and fresh new looks.
Laid back half updo!

Blake Lively recently got married and was seen with an amazing variation of the half up half down look. Rather than pulling all of her hair up into a neat bun, Blake took a less traditional approach with a mermaid like look. Although her wedding hairstyle is "messy," Blake makes an elegant, stunning bride.
Wedding Hairstyles with Headbands and Headpieces
Lauren Conrad wore a simple yet beautiful hair piece at her wedding. This trend has been very popular and for good reason. Along with the stunning gold headband, Lauren also wore soft long curls. This combination was lovely!
Keep it Simple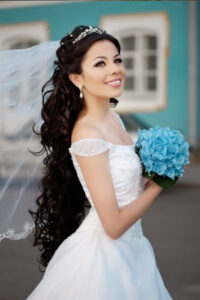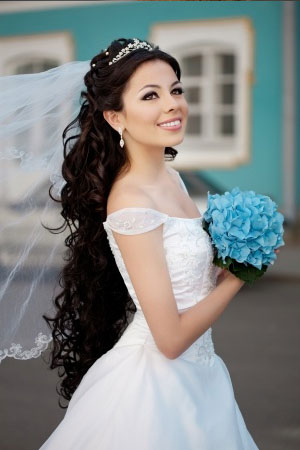 Kim Kardashian wore her hair down with small curls at the end. By keeping her hair and makeup simple, Kim's look was elegant and the focus stayed on her dress.
Here at Monaco Salon we would love to be apart of your big day! Our wedding hair professionals are eager to hear your ideas about the wedding hairstyles you are considering for your big day.
Come see why our brides say we are the best hair salon in Tampa, from hair extensions to wedding hairstyles! For more on haircuts and hairstyle services in Tampa, take a look at Monaco Hair Salon.
Browse our site for more wedding and bridal hairstyles:
Bridal Hair Color Tips from the Pros